The Bright Family Law CenterFamily Law Attorneys
Going through a stressful and emotional change in your family life like custody, divorce, separation, or child support disputes in Overland Park, KS, can be overwhelming. We highly recommend that you seek legal representation for family law matters to help navigate any complications.
Family law cases can be complicated and often need the assistance of an experienced legal professional that can represent you inside and outside the court.
Our Candid and Passionate Legal Services Include:
Contested or Uncontested Divorce: Not all marriages end amicably. Even if you believe that all of your issues can be resolved without a fight—we always recommend hiring a family lawyer to get the most successful outcome in your case.
Legal Separation: Legal separation helps couples who can no longer cohabitate and choose to live separately.
Child Custody: Our Overland Park, Kansas family law practice can help design a custody plan for your child's well-being.
Child Support: No matter what happens within the marriage and divorce, your children should always feel safe in their household. We can help guide our clients to find a fair solution to protect the child's best interests.
Parenting Plans: Parenting plans aim to establish healthy relationships between the parents and children.
Modifications: Modifications in family law allow families to make changes due to extenuating circumstances. This can include child support payments, financial changes, relocation, or if a parent can no longer provide adequate support in Overland Park, Kansas.
Guardianships: Guardianship is a legal process that protects individuals who cannot care for themselves due to disability, incapacity, or infancy. The court will appoint a legal guardian to represent their ward's personal and financial interests.
Adoptions: The adoption process isn't simple, but we can help clients build stronger family relationships throughout the entire process.
Powers of Attorney: The power of attorney is a legally binding paper allowing a person to manage someone else's medical or financial affairs.
Parental rights termination: Sometimes, it is best for the child if the parental rights are terminated.
Spousal support/maintenance: Our family law attorneys will offer solid support and advocacy to protect our clients' rights (and wallets).
Marriage Annulment: It is possible to get your marriage annulled under special circumstances.
Property division: The state of Kansas acknowledges equitable division of property.
Protect business interests: Determining the scope of each party's interest in a business can be incredibly complex. Our family law attorneys in Overland Park, KS, has real estate, business law, and taxation backgrounds.
Grandparents' rights: As a grandparent, you have legal rights. Under Kansas law, you can ask the court for reasonable visitation with your grandchild.
Family law issues can impact every area of your life, and it's essential to resolve this issue as soon as possible. The Bright Family Law Center, LLC is a premier family law practice serving Overland Park and the surrounding areas in Kansas. We work to protect our client's legal rights and help them resolve disputes.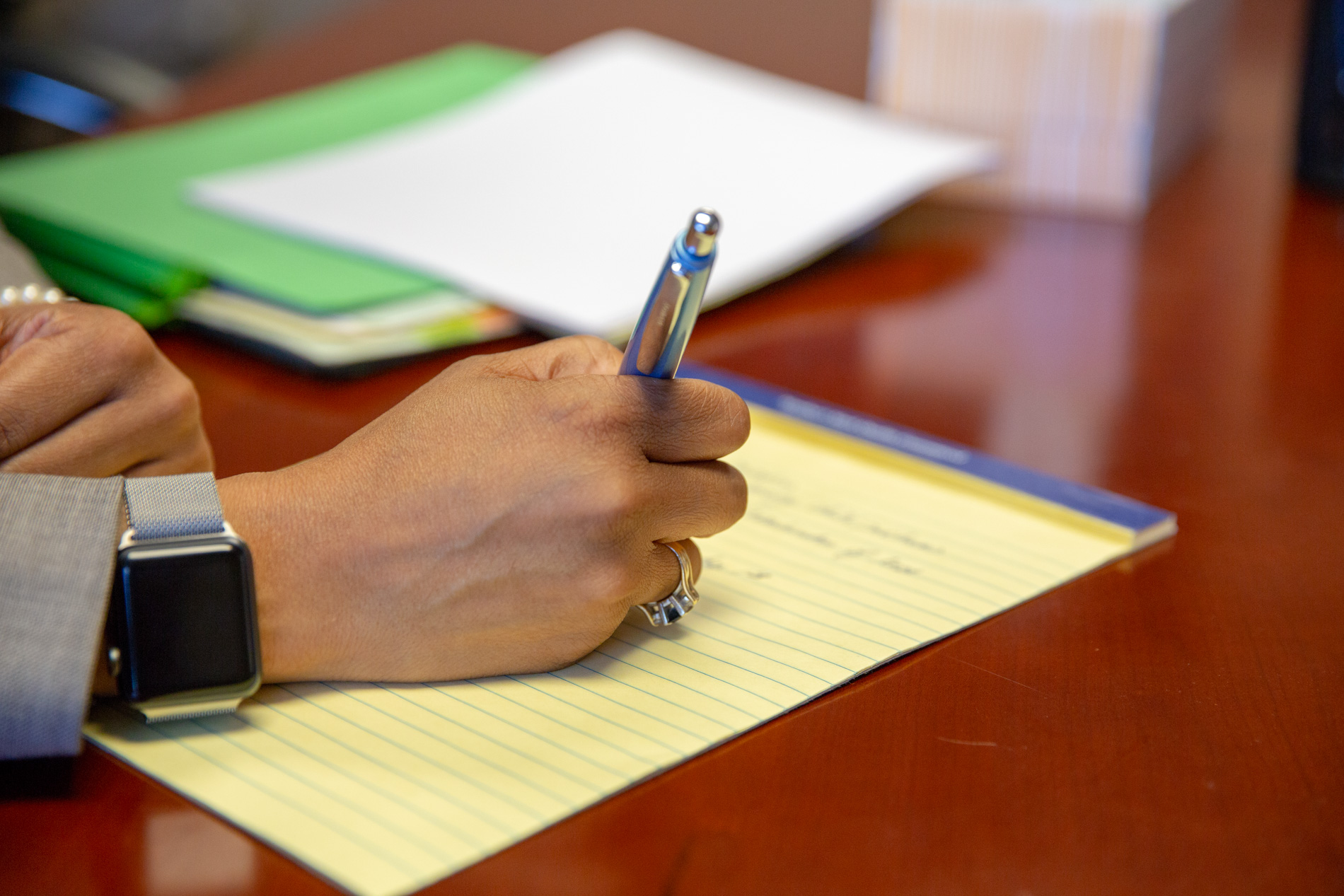 What is a Family Law Lawyer?
Family law attorneys are experienced legal professionals who focus on any legal matters that pertain to the family. Family law attorneys are essential mediators who represent conflicts in court in family law cases if both parties fail to reach an agreement.
Family law legal representation can deal with related practice areas, including immigration, estate planning, collaborative law, and mediation. They deal with any type of family law matter. Since these issues can impact people profoundly, it's essential to have a trusted lawyer to represent and protect you during the legal process.
What Does a Family Law Attorney in Overland Park, Kansas Do?
Family law lawyers handle a variety of legal matters, including:
Drafting wills, court petitions, prenuptial agreements, property agreements, custody agreements, and more
Offering legal advice and advising children and the elderly about their legal rights
Representing plaintiffs in family law court proceedings
Managing divorce cases
Acting as a mediator and arbitrator
Handling Will and Estate issues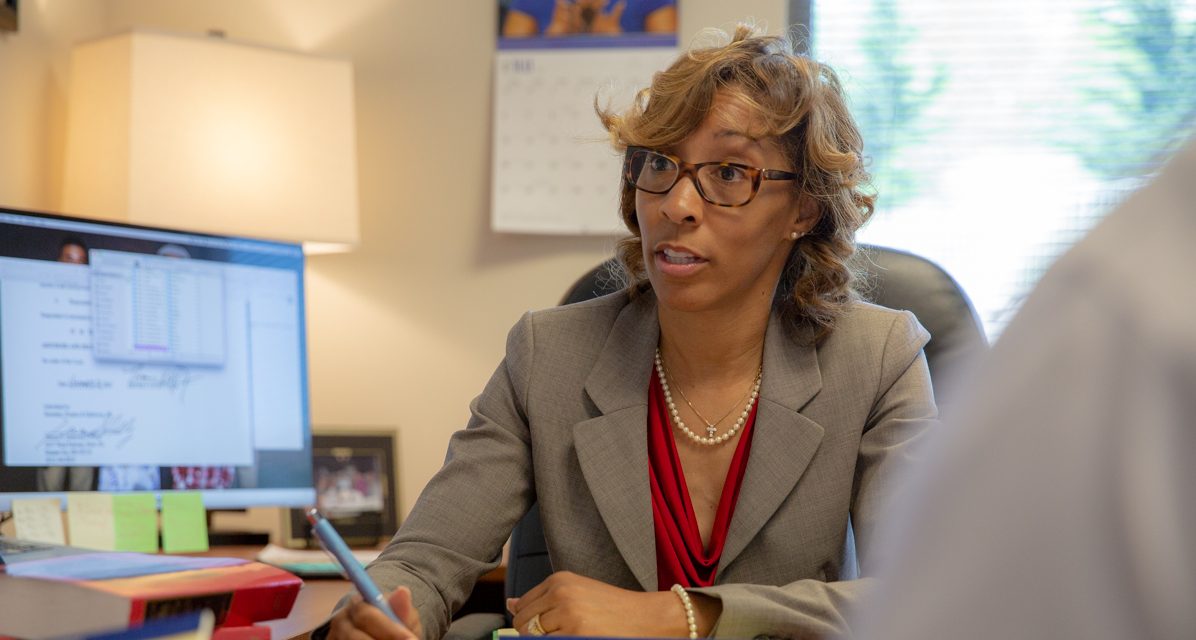 Divorce
Easily the most common family law case, a divorce case is the dissolution of a marriage. Divorces can be as unique as the marriage itself. Some couples can work together to divide property and assets and share parental rights. Even if both parties are in agreement, it's always recommended that clients hire a law firm to help guide the process and make sure all the proper documents are appropriately handled. Clients will also be advised of their legal rights and responsibilities.
In many divorce cases, collaboration is not possible. If there are issues, it's critical that you have a trusted family law lawyer to help make sure all aspects are handled properly.
We help ensure that all assets are divided fairly and justly.
Learn More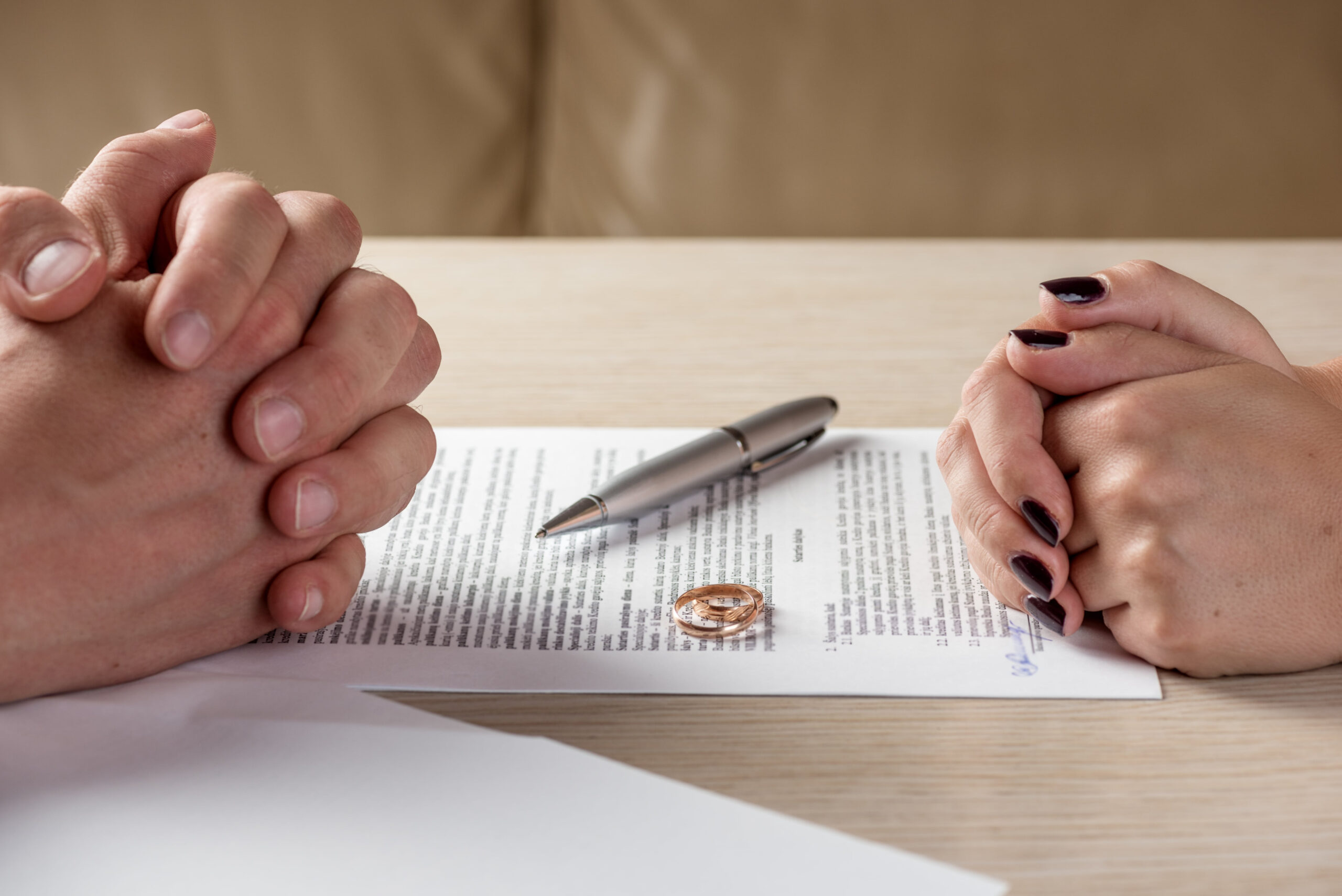 Child Custody in Kansas
Agreeing on how to share parental duties and responsibilities is often an area of conflict. Family law lawyers fully understand the guidelines and rules within Kansas.
The best way for the whole family to move on is to understand what kind of child custody arrangements are acceptable in Kansas courts. Some custody plans are uniquely structured based on each party's needs.
Restructuring your family through child custody or divorce can be incredibly perplexing to the average person. Change always requires a higher level of communication and agreement,
which is where family law lawyers come in.
Learn More
How Our Family Law Attorney in Overland Park, KS Can Help You
Our family law attorneys in Kansas can provide invaluable legal assistance and guidance throughout a divorce. Here are a few important ways our divorce lawyers can assist you:
Legal Counsel: Our family law attorneys have in-depth knowledge of family law in Kansas and can provide accurate and up-to-date legal advice. We can explain your rights, obligations, and options based on the circumstances of your case. We can help you understand the potential outcomes of different decisions and guide you in making informed choices.
Paperwork and Documentation: Divorce involves a substantial amount of paperwork, including petitions, motions, financial disclosures, settlement agreements, and more. Our lawyers can assist you in preparing and filing the documents correctly and ensure that all necessary information is included. This helps to avoid delays and ensures compliance with the court's requirements.
Negotiation and Mediation: If your divorce is contested, our lawyers can be your advocate during negotiations and mediation sessions. We can help you identify your goals and priorities, negotiate with the other party or their attorney, and work towards a fair settlement. Our lawyers can protect your interests and ensure your rights are upheld throughout the negotiation process.
Court Representation: If your case goes to trial, having our divorce lawyer by your side is critical. We will vigorously advocate for you in court, present hard facts and evidence, and argue convincingly on your behalf. We will handle all legal aspects, including presenting evidence, questioning witnesses, and making legal arguments to support your position. Our lawyer's courtroom experience and knowledge of Kansas family law will be invaluable in presenting your case effectively.
Child Support and Child Custody: Our Overland Park child custody attorneys and child support lawyers can help you with highly sensitive issues, such as child custody, parenting plans, and child support. We can help you find solutions in your children's best interests and advocate for your rights as a parent. We can also guide you in understanding Kansas laws regarding child support calculations and ensure that the child support arrangements are fair and accurate.
Asset Division and Spousal Support: Dividing marital property and determining spousal support can be complex issues in a divorce. Our lawyers can help you navigate property division laws in Kansas and work towards a fair distribution of assets. Our maintenance lawyers (also known as spousal support and/or alimony) can also assist in assessing the need for and determining an appropriate amount of spousal support, considering factors such as the length of the marriage, each spouse's income, and their respective financial situations.
Our divorce lawyers are your legal advocates who can provide personalized guidance, protect your rights, and work towards achieving the most favorable outcome possible in your divorce case. We can alleviate stress, handle the legal complexities, and ensure your interests are represented throughout the process.
Embracing a Holistic Perspective for Your Case
Recognizing that divorce and other family law matters have far-reaching implications beyond the couple, our attorneys adopt a comprehensive approach when handling cases. We consider the entire family unit and, most importantly, the divorce's impact on the children involved. Our philosophy revolves around facilitating amicable resolutions that lay a solid groundwork for the future. However, we also acknowledge that not all situations allow for such cooperation. In contested divorces, an assertive legal strategy is often necessary, requiring the expertise of a seasoned attorney.
Our Experience Speaks for Itself
When it comes to family law cases, the stakes are incredibly high, and the outcome can have long-term, far-reaching effects that can impact everything from child custody to your finances.
The legal team at our family law firm is well-versed in the legal process behind the financial and emotional challenges that come along with a new chapter in your life. When you hire our law firm, you will get legal counsel that holds your family's best interests at heart. We take the time to hear your concerns and provide solutions that will help you through this transitional period so that you and your children will prosper over time.
Other Areas We Serve
Kansas City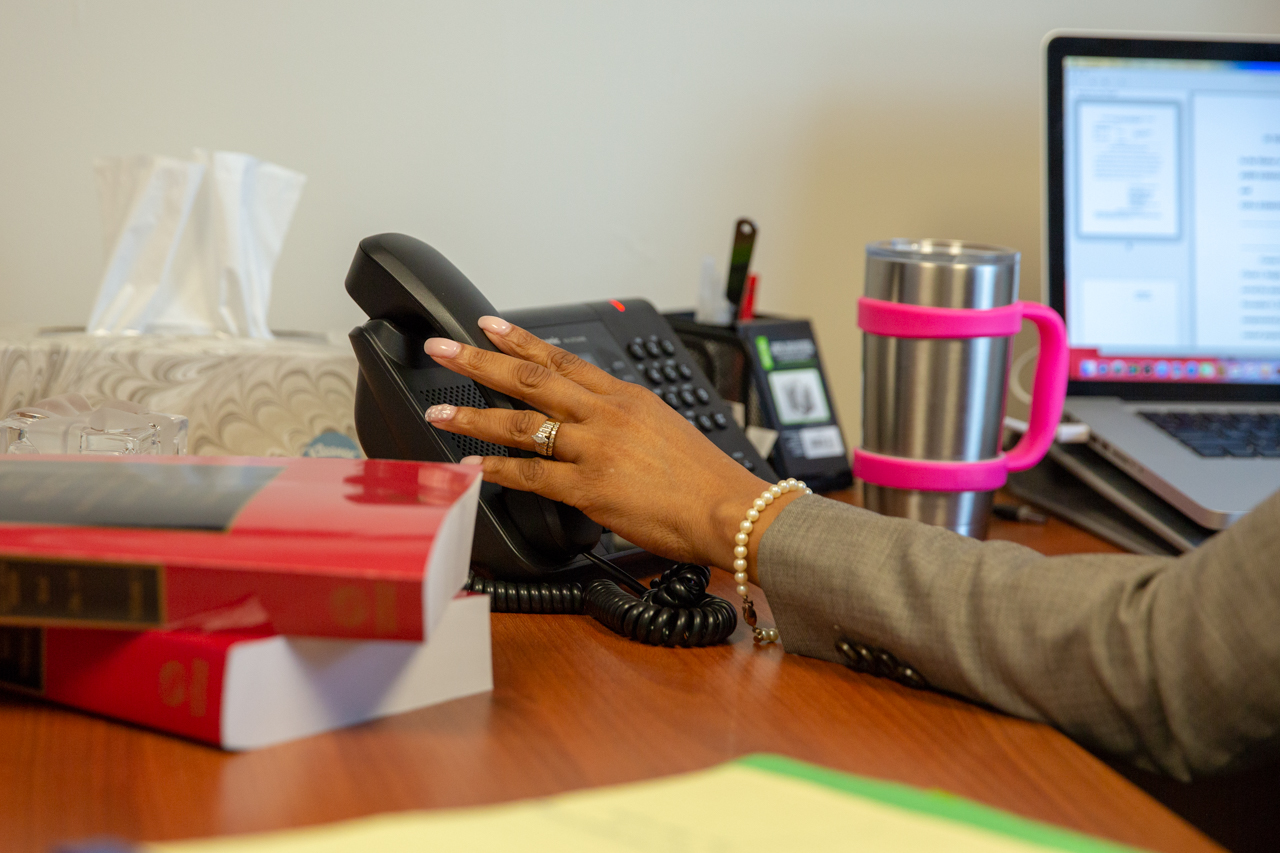 Hiring a Family Law Attorney in Overland Park
Every family has differing circumstances and unique needs regarding family law matters. Each family brings their dreams, hopes, heartbreaks, and conflict, and we will handle your case with compassion. Finding a professional attorney can make all the difference.
At Bright Family Law Center, LLC, you can feel confident that you will be heard when outlining your goals. We will advocate for the best financial and emotional outcomes. Our services are specially tailored to address the unique needs of our clients, and we genuinely care about the impact that any family law case has on our clients and their families.
Any family law legal matter goes beyond the law, involving complex psychological, emotional, and financial variables that guide the whole process. Contact us today to schedule your initial consultation.
Contact Us