Child support arrangements are made between parents to ensure that their children are getting the sufficient amount of support that they require. Child support agreements can be made without going to court. However, some parties are unable to agree without legal services.
Child support cases may arise due to a divorce, paternity action, or modification. Family law case attorneys in Overland Park recommend The Bright Family Law Center, LLC because they can assist you in reaching a child support amount that is best for you and your child or children.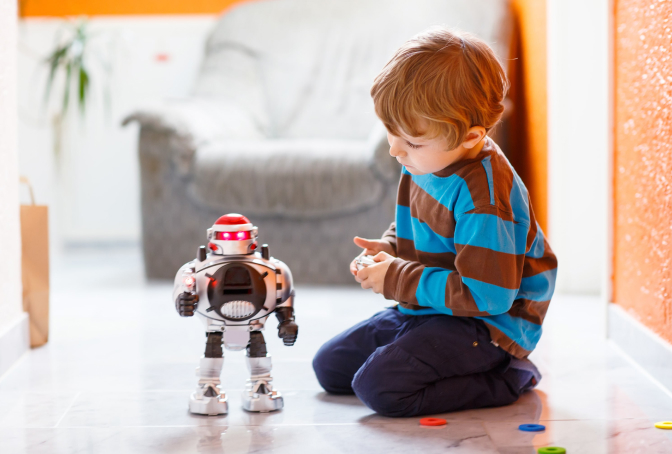 Child Support Law in Kansas
Child support in Overland Park, KS is established by guidelines set by the Kansas Supreme Court. Normally, the parent with the most parenting time with the child receives the child support payment from the non-custodial parent. The Kansas Department for Children and Families is authorized to create a child support order if a parent has requested support.
The following factors are considered in the determination of child support, but the final child support obligations must be approved by the court:
Daycare costs
Educational expenses
Extracurricular activities
Health insurance costs and child's medical needs
Neglect or abuse history
Number of children in a household
Other monthly child support paid for other children
Overnight visitation
Parent's income
Whether the parents are moving out of state
Kansas Child Support Guidelines state that child support is to pay for and provide for the child's needs, whether the child lives with a parent or a third party. The child's needs include all of the direct and indirect expenses related to the child's well-being.
The Different Types of Child Support Arrangements
A Child Support order outlines how much a parent must pay for the support of their child or children. It stipulates when to pay, how often, and for how long the parent should pay. An Overland Park, KS Child Support Order is in writing and signed by a Kansas judge.
Child support orders can change. They are also regularly reviewed to ensure there have not been changes in the family's financial conditions, ensure the needs of the children are being met, and when the parents agree to a modification.
If you need assistance determining whether you are eligible for child support, or have an existing child support order, contact the attorneys at The Bright Family Law Center, LLC for their child support experience. Read on for more information about the different types of child custody.
Joint Legal Custody
When a joint legal custody agreement is made, the parties should consult each other about major decisions for the children. Both parents have access to their child's records.
Joint legal custody includes, but is not limited to:
Where the children go to school
Where they go to church
Who their doctors are
Parenting choice
Consent to marriage
Medication preferences
Sole Legal Custody
If your child custody case results in sole legal custody, then the residential parent does not have to consult with the other parent about major decisions for the children. Both parents still have equal access to medical and school records.
Sole legal custody rights do not allow the residential parent to move the children without notifying the other parent. According to Overland Park Kansas custody laws, parents are required to give a 30-day notice before moving.
Other Child Support Orders
Divided custody provides Overland Park child support guidelines when one child lives with one parent and another child with the other. Each party has visitation with the children in the custody of the other.
Non-parental custody can be granted in the short term when the court determines the parents are unfit to provide for the child's needs. This also may be granted when the Overland Park Kansas courts decide that the child needs care, and action will be filed under the Kansas Code for the Care of Children. Placement with grandparents is a common example of non-parental custody.
Kansas Child Support Attorneys
According to Pew Research, almost a quarter of U.S. children live with one parent and no other adults. A child custody attorney plays a vital support role in establishing support and any proceeding modifications that occur.
In some instances, your family law attorney will need to discover assets, file liens, intercept lottery winnings, assist in delinquent payments, file charges against a non-supportive parent, and assist with collection or payment.
An Overland Park family lawyer could also assist in decreasing child support payments when the parent's income situation changes. They also ensure the correct level of support is being paid.
Kansas Child Support FAQs
Finding the right attorney is never easy. However, Kansas family law specialists recommend The Bright Family Law Center, LLC because of its efficiency, integrity, proximity, and experience. Read on for the most frequently asked questions we get as child law professionals and how to find peace throughout your Kansas family law issues.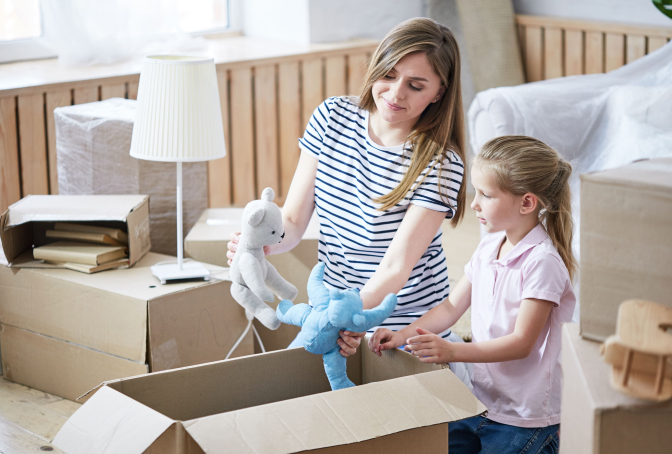 How Can A Child Support Lawyer Help?
Working with fee-driven family law professionals can compound your stress. The Bright Family Law Center uses its experience, integrity, efficiency, and communication to advocate on behalf of its clients and their families. Our law firm can assist you in identifying any adjustments, deviations, or credits available that could affect the child support amount.
How long do child custody hearings take?
Each child support claim is different, and the amount of time it takes will depend on the factors involved in your hearings. Judges, mediators, and custody adjudicators hear lots of cases daily. Most hearings take less than a couple of hours. The length of the hearing will depend on how many issues there are in your case.
How long do child support obligations last?
Child support is usually paid until the child is 18 and has graduated from high school. In the cases of special needs children, child support obligations can extend past the age of 18. Speak with an experienced Kansas child law firm for more details on your claim.
How much do support orders cost?
The courts use different methods to determine how much a parent is responsible for paying. Under the income share model, the court estimates the total monthly cost of raising the child(ren). The non-custodial parent pays a percentage of the calculated cost based on their proportional share of both parents' combined income.
Or, with the percentage of income method, the courts set a percentage of the non-custodial parent's income to be paid monthly to the custodial parent. The percentage paid may stay the same or vary when the non-custodial parent's income changes.
What does a child support lawyer do?
A child support attorney will arrange child support payments, clarify and establish the conditions for the child support order and enforce custody agreements when necessary. They advocate and negotiate and provide support in court.
Sometimes trial is necessary to get the financial support your child deserves. The Bright Family Law Center, LLC lawyers are committed to protecting your child's right to financial stability.
How much does a child support lawyer cost in Kansas?
Child Support Lawyers in Kansas vary greatly in the price depending on their experience and particularities. Typically budget options start at $100/hour, while luxury companies offering excellent rates can charge as much as $1,000/hour. Speak with an experienced support attorney today about your child support payments or ways to get the best support for your child and family.