When it comes to legal matters, very few areas are as emotional and personal as family law. Whether you need assistance with a family law matter like separation, divorce, child custody, postnuptial agreements, or spousal maintenance, the Bright Family Law Center, LLC can offer legal counseling and support to get you through this challenging process towards a successful conclusion.
Our family law lawyers have years of experience getting the best possible outcome for our clients. We are compassionate and genuinely interested in providing the best legal counsel. We appreciate how stressful this time must be, and we work hard to eliminate as much of the uncertainty as we can.
We understand that each client faces different issues, so we personalize our legal strategy for each case. We offer individualized representation to ensure your divorce case proceeds as smoothly as possible.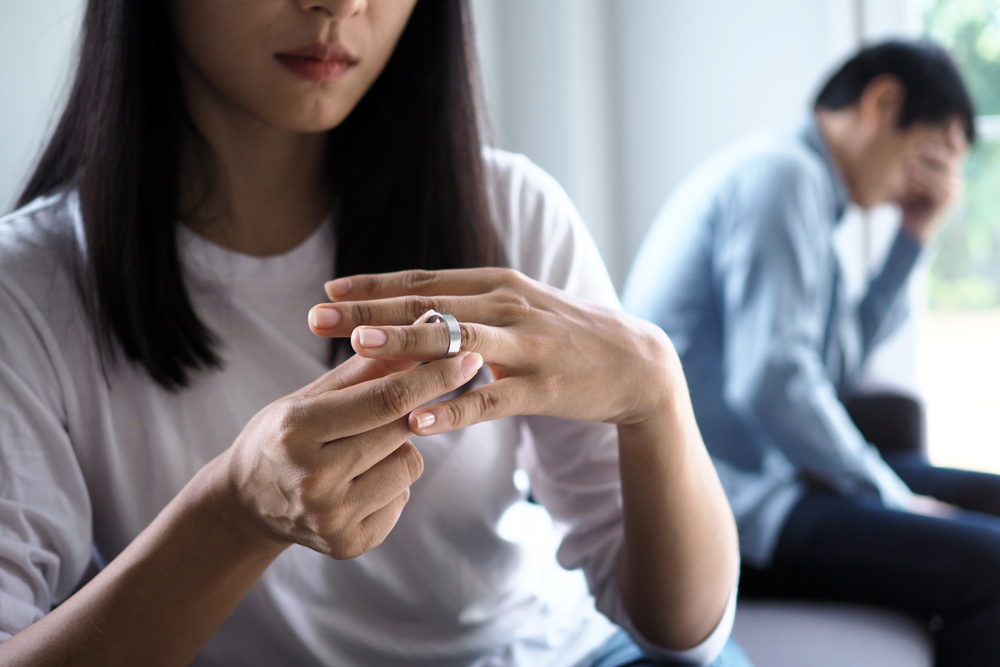 Divorce and Separation
If you are considering divorce or separation, your first step is to contact a divorce attorney for an initial consultation. A knowledgeable family law attorney can make a big difference, especially since the legal process can be complicated. It is vital that you know your legal rights so they can be protected through determined representation.
Divorce involves more than ending a marital relationship. Depending on the nature of your marriage, it could include assets, property, children, custody, alimony, and visitation. While there are times that spouses can split amicably, it can sometimes be challenging to reach a mutual agreement concerning these overarching issues. It is essential that you protect yourself, your legal rights, and your interests, especially regarding your finances, property, and dependents.
We help with legal separation and alimony. After all, these are complex legal matters that require a legal process. At Bright Family Law Center, LLC, our combined legal experience can help our clients get the best possible outcome under Kansas law.
Our family law attorneys assist clients in navigating different kinds of divorce, from uncontested and basic to complicated matters that involve disputes over property and children. We have many years of experience with any family law issue, and we will work with you to resolve any legal matter.
Grounds For Filing Divorce in Overland Park, KS
In the state of Kansas, there are three grounds for divorce:
Incompatibility
Failure to fulfill a marital duty or obligation
Incompatibility due to mental incapacity or mental illness by one or both parties
Self-Representation
It is possible to represent yourself in a divorce without additional legal representation. However, there are risks that can arise.
A divorce is the legal dissolution of a marriage. If there is marital property or children, you must be able to address these matters during the divorce proceedings. Any legal procedure can be tricky, and you can easily miss a crucial step or misunderstand the process.
A professional divorce attorney in Overland Park, KS, can represent you through each divorce process step. This can give you peace of mind knowing that all your family law matters are addressed in a professional manner. Your attorney protects your interests and fights for the best outcome. If you have any questions or issues throughout the process, you can always address them with your law firm.
Filing a Petition
You can file a Petition for Divorce with the appropriate District Court. Once the other party is served, they are given the opportunity to file a divorce counterclaim or answer the petition.
Your case must be on file for at least 60 days from filing before you can request that the divorce be granted unless there is an emergency.
Uncontested Divorce
An uncontested divorce occurs when both parties are in mutual agreement about the outcome. That means neither party has presented an argument over any aspect of the agreement, regardless how minor. Property division is split so that both parties are 100 percent in agreement. This includes dividing the house, if there is one, stocks, furniture, cars, bonds, retirement accounts, and all other things that the couple jointly owned.
Kansas is not a Community Property State, but both parties must agree that the division is fair, just and equitable.
Waiting Period to Finalize a Divorce in Overland Park, KS
There is a waiting period of 60 days after filing the Petition For Divorce. If there is an emergency, this waiting period may be expedited. This time allows each party to agree on debts, assets, child custody, alimony, and child support.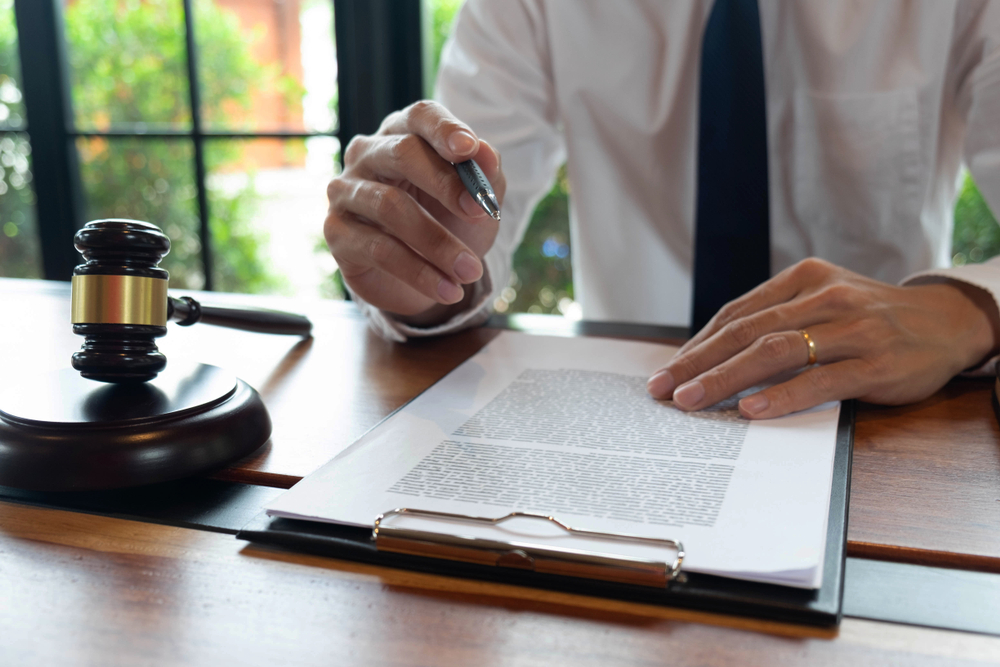 The Divorce Procedure
Generally, unless there is an emergency or issues with custody, parenting time or dividing property, divorce proceedings in Kansas, adhere to the following timeline:
Consult with a Divorce Attorney
One or both spouses should seek the legal services of a divorce attorney in Overland Park, Kansas. Your divorce attorney will help you file the Petition for Divorce, file Temporary Orders if necessary, establish a Parental Plan, property division agreement, child support, and a Divorce Decree.
File a Petition for Divorce
Your divorce attorney in Overland Park, Kansas, will file this petition on your behalf. The receiving party will need to respond to the Petition for Divorce or voluntarily appear in court. If they fail to do either in a timely manner, they may be considered in default.
Discovery
Once all financial documents that contain pertinent information like assets, income, and debts are exchanged, both parties may enter settlement negotiations or mediation. If they have already come to an agreement before the divorce petition, then the financial documents will be filed with the court. The Judge may then approve the final Divorce Decree.
Trial
If neither party can agree during settlement negotiations or mediation, the case will proceed to trial.
Why You Should Hire a Divorce Attorney in Kansas
Divorces can be incredibly stressful because emotions can run high on both sides. It's understandable not to know what to do next. After all, very few people are familiar with the legal divorce process. An expert lawyer can help guide you through this time.
Your divorce lawyer can inform you of your legal rights and answer any questions regarding your rights. They will be with you through each step of the process and keep you informed throughout.
Additionally, there are many documents that are necessary. This can be a very overwhelming process, but your attorney will ensure that you are organized regarding documentation and paperwork. In fact, failing to complete paperwork promptly can result in fines and penalties and drastically hurt your case. We will make sure this never happens and that your case proceeds as it should.
Contact Our Overland Park, Kansas Divorce Lawyers
Deciding to end a marriage can be one of the most emotionally challenging decisions anyone can make within their lifetime. On top of the emotional challenges, you also need to navigate an uncertain legal system. Hiring a divorce lawyer in Overland Park means you always have legal guidance at every step of the process.
Family law cases can be messy and complicated, especially if you don't know what you're doing. When it comes to child custody, family law matters, divorce, separation of property, maintenance, and much more, it is always better to have a professional to avoid any potential mistakes.
It's true that not all divorce cases go to court, and there are many cases where both parties can settle any disputes through negotiation or mediation. Your Overland Park Kansas family law attorney can help represent you and your interests. We always encourage both parties to reach an agreement out of court and avoid litigation, especially if they have children, but it is not always possible. It can be easy to make a tricky situation even trickier if you're unsure what to do. Since you are setting up many aspects of the new chapter in your life, it may not be the best time to try to save money.
Free divorce forms are incredibly bare-bones—they are not often self-explanatory and don't take all circumstances into account. It can be frustrating and overwhelming to fill these forms out by yourself.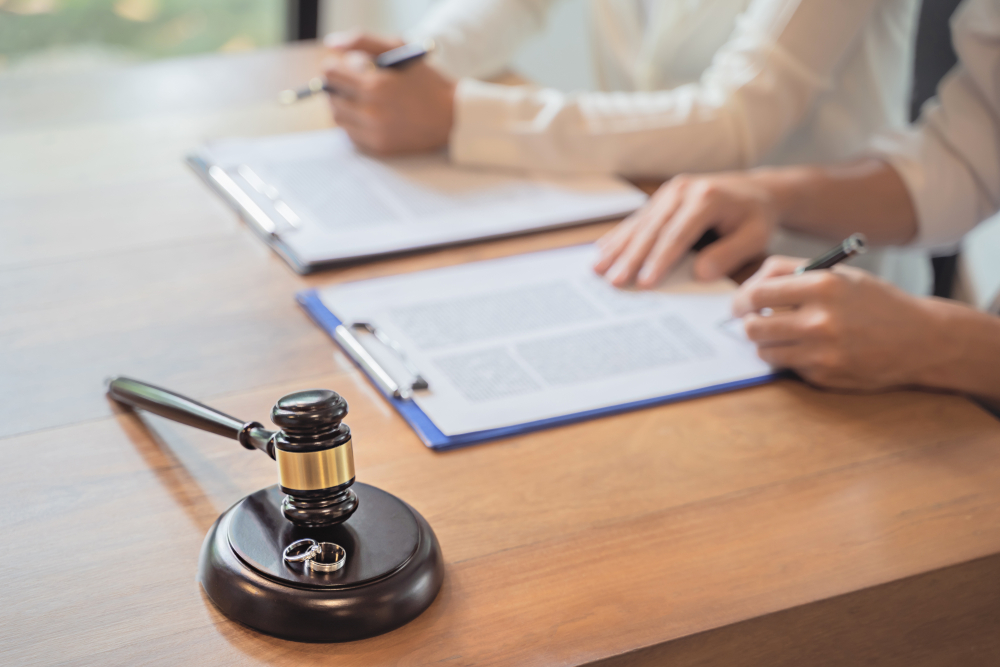 Our family law firm and divorce lawyers at The Bright Family Law Center, LLC can help clients with legal services pertaining to divorce petitions, child custody, separation, family law agreements, shared property, and more. We know how complicated and emotional these issues can be for both parties.
Like any marriage, divorces can be unique. Our divorce lawyers can customize your divorce filing for your personal situation. Boilerplate court forms don't represent real-life situations, but our law firm can. We have many years of experience in divorce and have seen many different issues that can come up, and we help address these and much more.
Our law firm will walk you through the entire process of your divorce case. We will address any legal issues you may have and understand your legal rights. Call The Bright Family Law Center, LLC today to schedule your initial consultation.