While today it is common for both spouses to earn income, one spouse may need financial assistance after the divorce. Financial assistance depends on several factors, including the length of the marriage and the financial circumstances of both parties.
Going through a divorce can often be an overwhelming and frustrating experience. You may require the services of an experienced family law attorney to help you navigate the legal matters related to spousal maintenance. Continue reading to learn more about spousal support in Overland Park, and how an attorney can help in spousal support cases.
What is Spousal Support?
Spousal support is an agreed-upon or court-ordered payment that one spouse makes to the other as part of the divorce process. The court can order spousal support during or after the divorce.
Spousal support is also referred to as spousal maintenance or alimony and can be temporary or long-term in duration. Typically, the primary income earner of a household is the spouse who pays the spousal maintenance.
If the spouse only requires transitional maintenance, then the court may only order spousal maintenance for a specific period of time. The court can also order reimbursement spousal support, where one spouse gets compensated for their contribution to the other spouse's education. It is important to note that spousal maintenance is based on financial need and circumstances, and not gender.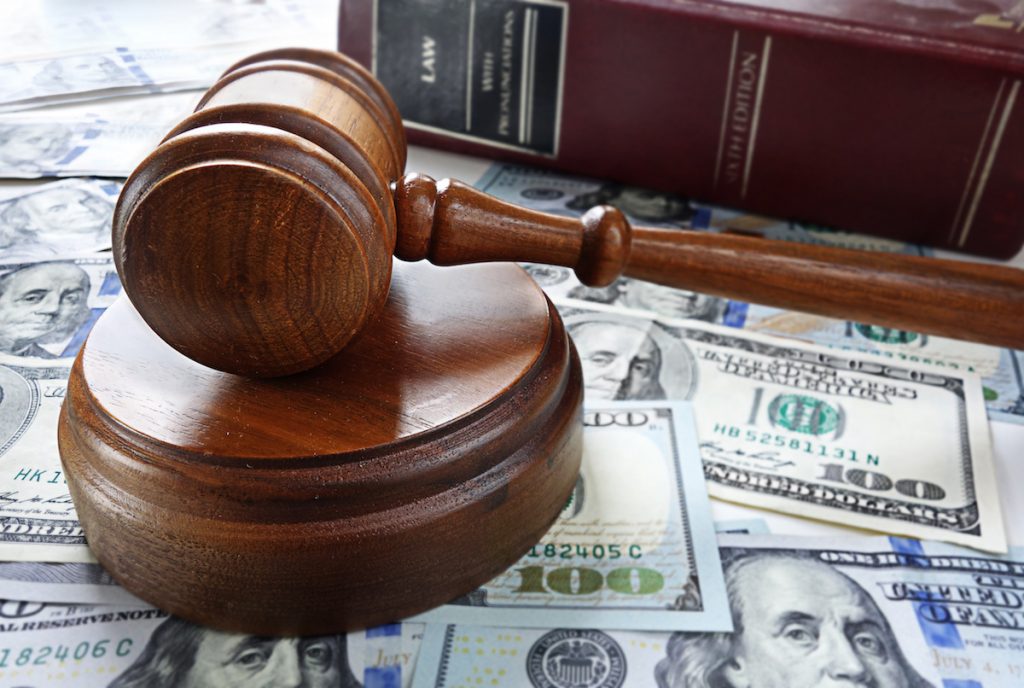 The determining factors for spousal maintenance include the following:
Standard of living during the marriage.
Income and earning capacity of each spouse.
Age and health of each spouse.
Length of the marriage.
The contributions of each spouse during the marriage.
Marital misconduct.
The need for further education for the spouse to become self-sufficient.
Out-of-court agreement between spouses.
Spousal Support Laws in Overland Park
According to Kansas law, the local family court has the authority to deem what is fair, just, and equitable spousal support, but spousal maintenance guidelines vary by county.
For example, some jurisdictions in Kansas, such as Johnson County, use specific guidelines to determine the spousal maintenance amount. However, the courts are not required to use guidelines. It is up to the judge to use the guidelines they deem appropriate.
Typically, the courts have a reasonable degree of freedom to determine the maintenance award. This is why it can be challenging to appeal against the spousal maintenance amount to a higher court in Kansas.
The duration of spousal support in Overland Park, KS, depends on several factors, including the length of marriage. Generally, marriages that last for a shorter time, have a shorter duration of spousal maintenance.
The spousal support orders are legally binding and the spouses must comply with the order, otherwise, they can face legal consequences. The Kansas Department of Children and Families can help enforce the spousal support order.
Reasons for Reduced or No Spousal Support
It is worth noting that spousal maintenance is not always awarded, so it should not be something that either spouse should expect. The spouse that seeks spousal support must prove their financial need or circumstances that deserve a maintenance award, and the ability of the other spouse to afford the alimony payments.
If the judge finds that the spouse does not deserve any financial support to maintain their lifestyle, then no such maintenance will be awarded.
Another common reason for no or reduced spousal support is a very short marriage. In such a scenario, neither spouse is likely to have altered their lifestyle or career in a way that transitioning back to a single life would be challenging. However, if either spouse can prove that is not the case, a judge might be willing to award support.
The spouses can mutually agree to forego any maintenance. They may have a prenuptial agreement or make a new agreement. However, the court may ask the couple to explain why they chose to waive the maintenance when such support seemed appropriate.
Payment of Spousal Support in Overland Park Kansas
The court can order regular payment over time, percentage of earnings, or lump sum alimony. The most common arrangement for the payment of spousal support is fixed monthly payments.
If the couple has reached a settlement out of court, they can decide on the payment schedule or arrangement without a court order. In the state of Kansas, spousal maintenance is limited to 121 months with a one-time extension of 121 months maximum. However, the parties can agree to a longer period of financial support.
The spousal maintenance order may include an income withholding to help facilitate the payments and ensure there are no unnecessary delays in alimony payments. For example, the court can order the paying spouse's employer to deduct the spousal maintenance amount from their paycheck every month.
If the spouse does not have a fixed job or steady income but owns several assets, the court can order a lump sum payment. Previously, tax laws allowed a paying spouse to deduct spousal support payments from their tax liability and the recipient spouse to pay taxes on maintenance.
However, there have been changes to those laws in 2019. Now, spousal maintenance payments are no longer tax deductible. Also, the recipient spouse does not have to pay taxes on maintenance.
Modification of Spousal Support Arrangement or Order
Modification of spousal support arrangement is possible, but it requires one of the spouses to prove they have significant changes in circumstances, and those changes deserve modifications to the original order or agreement. The changes in circumstances could be loss of earning capacity, relocation to another city, cohabitation with a new partner, disability, or other reasons.
A common reason for modifying spousal maintenance is a change in the cost of living. Seeking more alimony for a cost of living adjustment is possible, but will require evidence that there has been significant change in living expenses, such as a steep rise in inflation.
The process to modify a spousal support agreement or order starts with a court petition. The burden of proof to show changes in circumstances is on the person seeking the modification. In some cases, spouses agree to a decretal clause, which only allows the maintenance to be decreased, but never increased.
In most cases, clients who are pursuing a modification prefer to get legal assistance to gather all the evidence, file the petition, and present a strong case in court. After hearing the case, the judge can decide to grant a modification or dismiss the case. If the changes are accepted, a new spousal support order will be issued with the modified terms.
Helping Clients Get Fair Spousal Support in Overland Park Kansas
Family law cases are often complicated and require the services of a skilled family law attorney. The outcome of such cases can have a profound impact on the lives of all family members, especially the children.
You should take your time to find the right attorney for your needs. Ideally, you want someone who has experience in similar cases and is passionate about helping their clients get a fair outcome.
At the Bright Family Law Center, we specialize in all legal matters related to family law, including divorce, separation, child support, child custody, spousal maintenance, adoption, and marital property division. Our family law attorney can help you with the complex legal processes of a spousal support case.
We can also help you appeal for modifications to the original court order. While we facilitate resolutions out of court, we understand that not all cases can reach an agreement. If needed, we can represent you in court and present a compelling case. Feel free to get in touch with us to schedule an initial consultation with one of our attorneys at the Bright Family Law Center.