While you work to provide for the well-being of your loved ones, the family law attorneys at The Bright Family Law Center, LLC can work to protect them.
We offer a plethora of family law legal services that can help families in our Kansas City metropolitan community resolve their most contentious disputes favorably. Family law professionals can represent you in negotiations with compassion while maintaining an aggressive approach.
If you're not comfortable pursuing your family law matter on your own, don't worry. Finding the right family law advocate, like the experienced Kansas City law firm at The Bright Family Law Center, LLC, can help alleviate your concerns and find the best method to handle your family litigation.
You can't lose by sitting down with an experienced family law attorney because all initial legal services consultations are completely confidential and come with no obligation or risk. Therefore, call us to schedule a consultation and read on for more information about the family law attorneys in your Missouri community.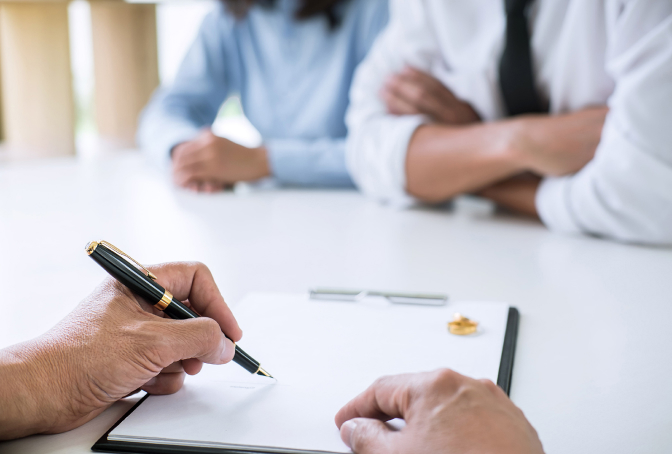 Types of Family Law Cases
If a difficult family matter arises, requiring the assistance of an attorney, then it may feel overwhelming. When the court systems get involved, it can be worrisome to put the future of your family matter in the hands of the Kansas City court system. That's why Missouri family law specialists are standing by to offer assistance.
Family matters like marriage, divorce, and child custody can devolve into heated emotional disputes. When things get messy, communication breaks down, and this could damage your family unit.
Missouri's family laws provide rules and regulations that can help make your legal proceedings as smooth as possible. However, it can be beneficial to work with an experienced attorney when you're facing spousal support, child support, or property disputes.
The Bright Family Law Center LLC has experience assisting Missouri families with the following family law matters:
Appeals
Child custody
Child support
Divorce
Domestic violence orders of protection
Guardianships
Modifications
Paternity/Parentage
Property Division
Relief from abuse pensions
No matter what type of family law matter you face, experienced Kansas City family law court attorneys can offer assistance. We specialize in representing clients throughout the family legal process. Assistance with the legal process can help prevent negotiations from becoming emotionally heated, messy, or in a worst-case scenario, violent.
Family Law Attorneys Kansas City
Family cases are civil law cases. These cases usually involve disputes between or concerning spouses, parents, and children. Although family courts handle a wide variety of cases, the most common issues that family courts look to address include:
Marriage Dissolution
If someone wants to end a marriage, they can file a case in a Kansas City family court to ask for a court order dissolving that marriage. Marriages can be dissolved through divorce or annulment cases.
Like other courts in Kansas City, Jackson County Courts can also grant a legal separation, where the court issues orders for property, alimony, and child custody arrangements, but the parties remain legally married.
Paternity and Custody
Either parent can file a case asking the family court to determine paternity. These types of cases permanently establish the father of the child and can be imperative for securing parental rights. Unmarried parents can also petition the court for legal custody, physical custody, visitation schedules, and child support.
Protection From Domestic Violence
Domestic violence victims can ask the Missouri family court to issue protection orders. These protective orders are used to keep their abusers away. Domestic violence can have lasting effects on families. Speak with a family law firm to protect your family.
Guardianship
Guardianship claims legally determine who's responsible for the medical, personal, and financial decisions over a child or an adult who requires help caring for themselves.
Missouri guardianship claims can get complex, but working with a family law practice can help you focus on providing care for your loved ones rather than spending your valuable time fighting legal troubles.
Parental Rights and Adoptions
If a family determines that one parent should no longer have a parental relationship with a child due to abandonment, neglect, abuse, or more, family courts in the Kansas City area may terminate that parent's rights. When someone else wants to become a child's legal parent or guardian, the family court can grant an adoption. Adoptions legally create parent-child relationships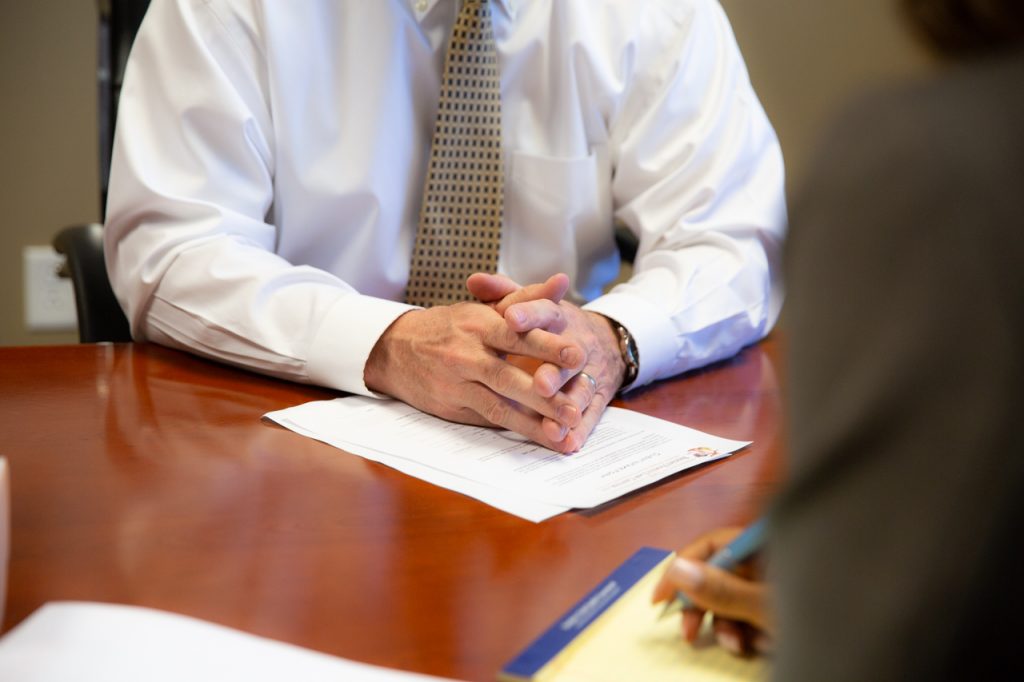 Juvenile Courts
Jackson County family court oversees most legal matters involving minors, including participating in illegal behavior. Family courts also approves work permits for minors under the age of 14. Visit Juvenile Work Permits for more information about this.
Emancipation
Those under the age of 18 who wish to marry or want to be "emancipated" (meaning, being legally free from the control of their parents) can petition the family court for approval. 
What Does a Family Lawyer Do?
The Bright Family Law Center LLC can represent professionals in unique issues regarding family law issues such as military divorce, legal separation, complex asset divorce, and child custody matters such as mental health, substance abuse, spousal support, and medical issues for children and special needs children.
Every client faces a different struggle, and that's why we give each case the personalized attention it deserves. Experienced family lawyers will:
Writing prenuptial agreements
Negotiate on your behalf
Aggressively represent you in Kansas and Missouri courts
Assist you with family law matters
Litigate contested divorces
Navigate legal Issues
Help with divorce planning
Help file for divorce
Make a parenting plan
Negotiate property divisions, maintenance, and spousal support
Advocate for child custody, parenting time, relocation, and child support
Arrange prenuptial and postnuptial agreements
Handle adoption and guardianship proceedings
Seek orders of protection and legal remedies for domestic violence
Help with appeals and appellate related actions
FAQs about Kansas City, MO Family Law
When choosing an attorney to represent you in your divorce or other family law case, you need someone with experience and dedication. Your family law representative has to acknowledge the impact of your case on your family. Read on for more information about how to properly handle your family case with the right family law specialist.
How can I prepare for a divorce?
Before starting your divorce proceedings, gather all information regarding your financial standing, mortgage payments, investment and retirement statements, tax returns, credit reports, and loan records.
Your Missouri divorce lawyer can help you get a strong sense of your financial position and help create a detailed list of your assets, debts, and income. They can also help you gather details about your spouse's income, which can be secured with a court order when necessary.
Once your divorce is inevitable, begin establishing your accounts for checking, insurance, credit cards, etc. When your finances are tied but your relationship has gone awry, your divorce attorney can make recommendations about protecting your resources.
The courts will also consider both parents' income, custody arrangements, extraordinary daycare, health insurance, and education expenses when making child custody determinations.
Divorce isn't always the end of your issues, especially when children are involved. That's why you should contact The Bright Family Law Center LLC for your ongoing family law case needs.
What are the steps in the Missouri Adoption Process?
Kansas City family attorneys also facilitate adoptions, educate you about the process, and help with researching your options. Once you decide on a type of adoption, you'll need to answer some of the following questions:
Should I adopt a child from the U.S. or another country?
What are the costs of a Missouri adoption?
What resources are available to aid with costs and the processes of adoption?
What options are available for adoptions in Missouri and other states?
An experienced attorney from the Bright Family Law Center can be a vital resource for your adoption. Once you legally adopt, you are responsible for that child, so there are many procedures you must follow.
How do Missouri courts determine custody?
Missouri joint legal custody allows both parents equal access to their children and all legal decisions. Generally, judges evaluate the following when determining the best placement for a child:
Parents' wishes and written parenting agreements
Children's wishes once they are of legal age to decide
Each parent's capability and compliance to serve as a responsible parent
Children's relationships with siblings
Parent-child relations
Child's ability to adjust to a new home, school, or community
Physical and mental health of the family
Parent's location and relocation plans
By law, you cannot leave Missouri without the consent of the other parent or the court. MO judges are not permitted to grant sole custody simply based on a parent's gender, income, or race.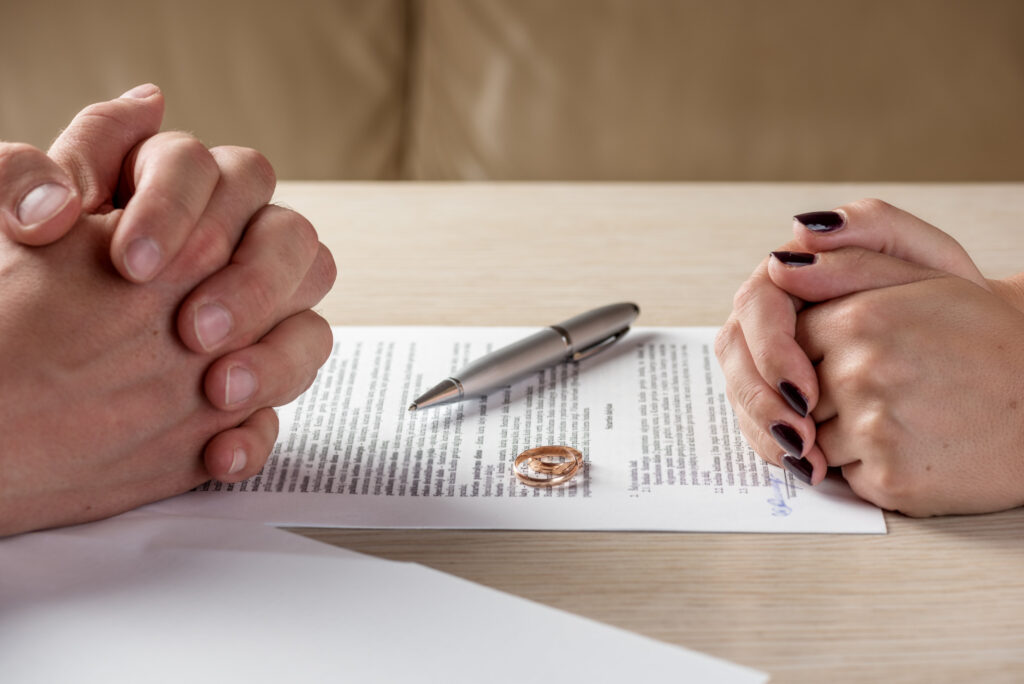 Can I modify my divorce in Kansas City?
Missouri law allows you to petition a court to modify your child support, child custody or in some situations, your spousal support. Working with an experienced family law professional can possibly lower what you pay, increase what you receive, or terminate your payments.
How is property divided after a Missouri divorce?
Missouri is an "equitable distribution" state, meaning marital assets must get divided fairly, but they don't have to be distributed equally. Missouri law considers each person's financial resources, marital assets, the needs of children, and their marriage behavior into account.
How is child support calculated in MO?
Custody is only one factor the state of Missouri considers when calculating support payments. Other factors include both parents' incomes, any large disparity between those incomes, who pays for essentials such as health care or daycare, and any special needs or extraordinary expenses.
Why should I hire a family law attorney at The Bright Family Law Center, LLC?
Our experienced family law attorneys are here to protect your rights, your family, and your future. We can get results and act aggressively to protect what you've spent so much time building.
Once we have a full grasp of your case, we'll immediately get started. If you're looking for an experienced family law attorney, call the Kansas City attorneys at The Bright Family Law Center LLC today.